Tracy Wannemacher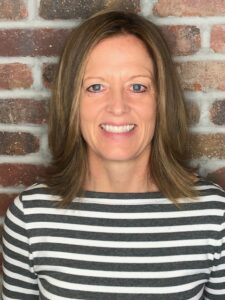 I am a licensed speech language pathologist with more than 20 years experience, providing ongoing speech and language therapy and evaluations.  Upon graduating I had the opportunity to work with adults in the hospital and nursing home settings conducting swallow studies, bedside evaluations and outpatient therapy.  My  primary background and the past two decades includes working with children on the Autism Spectrum, those with Childhood Apraxia of Speech, as well as with speech and language delays. I have received additional training and education in a number of field areas that include: ABA therapy, Autism, Childhood Apraxia of Speech, Picture Exchange Communication System, Social Thinking and Sensory Integration.  In the last few years I have taken several trainings with regards to feeding, nutrition and how oral motor development plays a role in feeding and speech. 
In January 2009, I decided to pursue my  goal of becoming an independent provider of speech and language therapy, launching my current company, Wannemacher Therapy.  I currently practice in the the state of Illinois providing speech therapy to children in Early Intervention and children over the age of 3. During my career, I have held a variety of positions in my field that include 10 years with a non-profit organization, Little Friends, Inc. Five of those years I was the Program Director of the Little Friends, Parent-Infant-Program. I also conducted speech evaluations as part of a comprehensive team for the Autism Diagnostic Clinic at Little Friends. I am a graduate of Illinois State University, where I  received my masters in Speech Language Pathology and Audiology.
Other past entrepreneurial interests included the co-development of a series of children's apps by Whole Brain Edutainment.  I have also been blogging the past three years.  My current goal is to provide other clinicians an opportunity to share their knowledge on our site through guest posts.  I believe that once you have been given a gift you then need to share that gift.  I am passionate about my job and working with the families that we serve. 
Kristin Corbett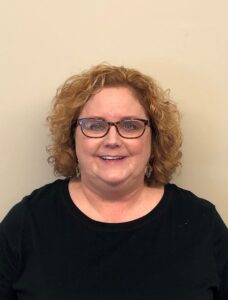 My name is Kristin Corbett. I am a speech-language pathologist with over 24 years of experience working with children 0-16 years of age. My specialty is working with children who are deaf or hearing-impaired and providing aural habilitation therapy services. I have a BA in Speech Communication from the University of Illinois (1990) and a MS in Communication Disorders from Emerson College (1994). I have worked in several different settings, including Lurie Children's Hospital as a member of the cochlear implant team from 1996-2000. I have also been in private practice for over 20 years working with numerous children and their families. Although my main area of expertise is hearing loss and aural habilitation therapy, I also have experience working with children with a variety of concerns including receptive and expressive language disorders; articulation and phonological disorders; oral-motor and oral-sensory issues; childhood apraxia of speech; and reading and writing disorders. I believe very strongly in a family-centered approach to intervention and enjoy working with young, newly diagnosed children and their families. I like helping these families navigate their early experiences with the therapy process and encouraging parents and families to become advocates for their children. I also feel it is important to coordinate care with other professionals and interdisciplinary team members to best serve our clients and help these children reach their maximum potential.'
Liz Tabb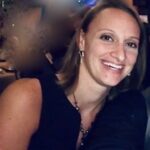 My name is Liz Tabb and I am a licensed Speech Language Pathology Assistant. I received my SLPA degree from College of Dupage and have been working in Early Intervention for 9 years. I have experience in working with children on the Autism spectrum, children with Down Syndrome, as well as children with receptive and expressive delays. I have also been trained in Picture Exchange Communication System. I believe that Early Intervention is crucial, and love working alongside families to help aide and assist caregivers with their children. I truly enjoy building relationships with families to establish teamwork within the home that will aide in the development and progress of the child.
LV Tucker Jr.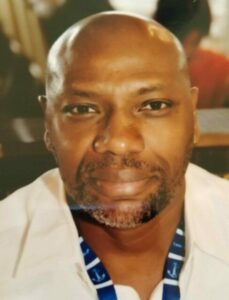 My name is LV Tucker Jr. I am a licensed speech language pathologist with over 20 year of experience. My credentials include a Master's Degree in Speech Language Pathology from Western Illinois University, a Master's Degree in Educational Leadership (Type 75) from Aurora University, and a Bachelor's Degree in Communication Disorders from Western Illinois University, a Certificate of Clinical Competence from the American Speech Language Hearing Association, a Type 73 (K-12) School Service Personnel Certification. Additionally, I have worked with a variety of different clients/students in a variety of different settings. I have worked in schools (public and charter), nursing homes, centers for developmentally disabled adults and children in the early Illinois intervention program.
I have worked with diverse groups of children, including those with articulation disorders, phonological disorders, receptive and expressive language deficits, pragmatic language deficits, apraxia, dysphagia, autism. I like working with all ages of students and all disorders, but I have a fondness for teaching children pragmatic (e.g. idioms, problem solving, and perspective taking) language skills which allows them to effectively communicate with their peers.
Kari Mild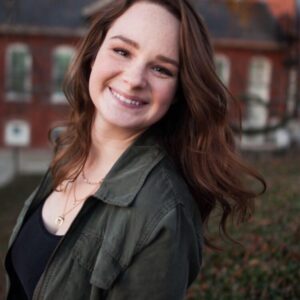 My name is Kari Mild. I am a licensed Speech-Language Pathologist, clinical fellow. I earned my Master's Degree in Speech-Language Pathology from Auburn University and my Bachelor's Degree in Communication Sciences and Disorders from Penn State University. I have extensive training in AAC, experience working with children on the autism spectrum, and children with developmental delays. My passion is to encompass each families unique dynamic and diversity to aid in the child's speech and language development. 
Kara H.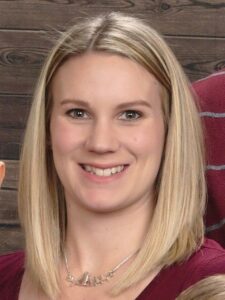 My name is Kara and I am a Billing Specialist and Case Manager that has a wide knowledge of the private insurance field. I have been in the field for nine years and have experience with a variety of different therapy types and providers. I take pride in ensuring that clients get the most out of their medical insurance policies. If you have any questions about your policy or bill, I am available for discussion at Kara@WannemacherTherapy.com